With love comes trust.
acfusion29
Mar 26, 09:53 PM
I realize that you didn't question the legality but another poster (that I originally quoted) did. I am aware that the buyer will not be required to pay, and he shouldn't be. I just can't stand people that automatically declare something illegal because they think it is wrong. It seems to be a common practice these days.

too many immature people on this board, and people who think they know everything about everything :p which is why i haven't posted much over the past couple of months.
---
Trust and sweet love the
I welcome this feature.

People want a layout with usability, not a design that looks just so. Still, both are easy to achieve if your skilled.

I always surf with my text zoomed at least one level which is available on every browser - this messes up more wabpages than it should. Some of my favorite websites have comment textareas with 3-4 lines of text and are as few as 20 characters wide. I always end up writing in Pages and copying into the textarea.
---
poems of love and trust. poems
too bad, i support the death penalty.

So you have absolute 100% confidence in our "justice" system?
---
poems about love and trust. i
The CPUs running bigadv especially are much more efficient (better ppd/watt) than GPUs...
---
more...
i know not whom to love,
Eminemdrdre00
Oct 12, 12:26 PM
Against what I originally said I shelled out another $3 and bought the update. Was it worth the $3? no not really. Lost the themes. As others have said the UI is over designed and not completely functional. I have noticed some missing tweets, this is NOT acceptable.

I hate his BS excuse for not having themes. "We didnt remove them, we just didnt add them. Its a whole new app".

If he's calling it "Tweetie 2", its not exactly a "whole new app". Its supposed to be Tweetie 1 with more features, and a UI refresh if thats what he wants to do. Its not supposed be be less functional than the app that came before it.
---
gained my trust.
well, you know what's coming...
---
more...
love requires trust and
applemacdude
Aug 13, 08:13 PM
IT HURTS MY HEAD AND IT MAKES ME FEEL HIGH! I LIKE IT
---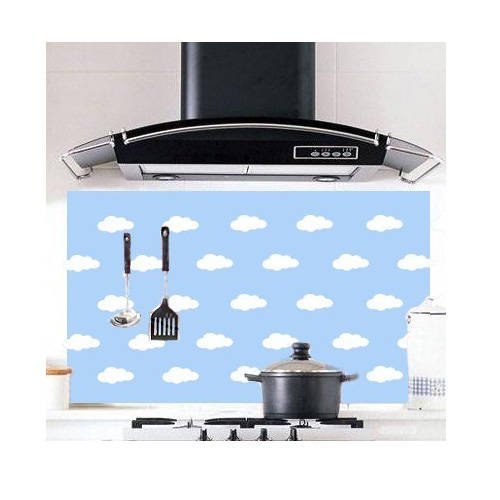 poems about love and trust
Eric-PTEK
Dec 26, 03:14 PM
Everyone who has said something against Mac's in a business environment is right.

Everyone who has harped on downtime for PC's is wrong.

I often wonder where this mystical downtime associated with PC's is?

Sure PC's can get viruses, and yes, viruses can cause downtime. If downtime is that important, get a IPS.

If downtime is so important buy a better warranty. I sell Lenovo's as a standard business desktop, $549 w/ a 3 year NBD on site warranty, can't wait NBD, tack on another $90 for a 4 hour response warranty.

If up time is important than you do things to mitigate that downtime, and I don't care if you add up every single thing out there to mitigate that risk you won't come close to the cost of implementing Mac hardware.

And that's not even getting into software compatability, backup, service, and all the other things mentioned here.

I have never, EVER, had a user call me due to downtime on a virus or anything else where we had put in a proper security system. User security, IPS, network security, etc.

I rarely even have my customers use their warranties, even though we sell them with each machine. I've had one bad PS in a HP Server in the past 2 years and that was a installation error. The customer had a new phone system installed and for some reason the installer decided to move their server connection to the phone system's UPS, which is not capable of protecting the server.

I sell uptime and business continuity and Mac's don't offer it. It's also obvious Apple wants no part of it by getting rid of the Xserve's, but even before that their absolutely INSANE 30K or whatever it was for 1 year of on site warranty was ridiculous.

Still, even if they fixed all that, SharePoint is an app killer for Mac's, without ActiveX its useless to most business customers.

Specifically mention how video resources can easily be composed with OSX Server's Podcast Producer and served to mac's iPhones/iPad.

Another aspect ... no NEED to purchase different PDF volume licenses for Adobe Pro/Standard 9/10 for simple editing [I'm unsure if Preview can edit Tables/create them].

MS Office is now properly available for OSX and is up to par with 2010 for Windows: including ability to import, edit and add-on to PST files. This will be an important mention.

* Key point. Mention a server based email anti-virus license solution - for outbound emails, or FTP/Sharepoint sites that have files uploaded to Windows users that your company/employees communicate with.

* MS Office Communicator [OCS] is now available and COMPLETELY compatible for Mac - part of Office 2011 as I'm ALREADY doing this without need for a VPN connection [using OWA settings] with corporation contacts in OCS.

* more standardized ordering of hardware makes support MUCH MUCH easier. Having a high level apple certification for both hardware/server - makes your argument THAT MUCH more sound and heard in a more official and presentable voice.

* Mention how Open Directory supports Active Directory infrastructure - again certification and a direct line of specific Apple support in this respect WILL be crucial and helpful.

Wrong. We're a SharePoint Developer, yes if you want a pretty calendar for all to see Safari cuts it, beyond that its not even close.

Sharepoint Workspace does 10 times as much as the Mac SharePoint app. The Mac SharePoint app is there to make up for the lack of some ActiveX connectivity but you cannot sync entire projects offline.

What good is open directory? I can manage every single thing on every single Windows box, can't do that with a Mac.

You have 100 PC's and you want to publish a new SharePoint list to Outlook for every user.

How do you do it without Active Directory and group policies...well first, SharePoint lists don't work in Outlook for the Mac so guess you'd stop there.

All your doing is wasting your companies time, effort, and money, trying to shoe horn something in there that should not be just because.

You want standard hardware, fine, go pick a spec and buy it. Who exactly from Apple is going to come out and fix the computer, no one. Yet you can get same day on site service from IBM, Lenovo, and Dell, cheap.

Mac's in a business environment make no logical sense, it is an emotional decision because when put down on paper and looked at from a TCO/ROI aspect they will always come out on the losing end.


I could go on and on, but this is a productivity issue: I am not as productive on Windows as I am on a Mac. Microsoft has been in disarray for years and it shows. Why on Server 2008 does the utility "Server Management" and "Manage Server" point to 2 totally different applications? Sounds like someone is shipping off projects to India and not paying attention.

Now before I get accused of MS bashing, I will point out that MS makes excellent front-end applications such as Office. This is where the company shines (Access is really great product). They just make crappy operating systems and servers.


Windows Server 2008 does not have a Manage Server option, and in fact its Manage My Server. SBS has that, but not server 2008.

Crappy servers? Really, find me anyone, anyone, who is a system admin, who complains about MS's server operating systems?

They are rock solid. I've never had a single server crash, not a one. They run, night and day, without problems.

If you think servers are for sharing data then it shows how little people know about the true reason you put in a server. You manage entire networks with them.

1. I have had to fix the registry twice after installing Opera -if you install that into Windows 7 the system starts generating security errors and warnings, and you can no longer open hyperlinks in Outlook. This is Microsoft preventing you from installing 3rd party browsers into Windows 7 -I don't have these issues on my Mac (I run 3 browsers there)

Really, then why not do it all via GPO and be done with it? It has nothing to do with MS stopping you from installing browsers. I'd question the common sense of installing some 3rd party little known browser in a business environment.

The fact your using the windows installer to push out an app in a business environment with AD available to you is a problem in itself. If you need to install software and then push out REG patches it can all be done via GPO in 1 step.

I look after 250+ macs across 8 advertising companies across 3 countries.

Snip...

All very true. I would guess however that your industry is more Mac centric and your setup while most likely robust was not something that was put together in a day.

The value of running a Mac for business reasons outweighs the extra cost of managing your system. The integration software is not cheap, I'd suspect you make a good bit more than a standard system admin, and if you don't, you should because of the stuff your running.

I'm sure your system works well, but I'd also guess your system cost quite a bit more to implement than something all Windows based.

Your company did it for a business reason, not just because, which is what a lot of these answers are here, lets just run Mac's because.

If Mac's made more business sense to a customer I'd be all over it, value is what you need to provide. I had a customer, 9 Mac's, 2 PC's, once we sat down and looked at what it cost to do it the right way, like your doing it, out went the Mac's. There was no specific reason for them to stay on Mac's.

As far as the comment on the Enterprise vs the smaller business. We implement Enterprise quality systems in small businesses. That is our business model. It is not expensive at all, at least today. I doubt we could do what we do today for the cost 5-6 years ago.

MS is not stupid, they are creating a lot of solid smaller business apps that are cost effective.
---
more...
It is followed by a poem on
miles01110
Apr 16, 08:58 AM
No.
---
poems of love and trust
I'm seeing/hearing the phrase post-PC device/era a bit too often for comfort. I like the iOS devices but for me the Mac is still by far the most important product that Apple make and I hope it continues for a long time to come. I look forward to seeing what they come up with for Maps though.
---
more...
poems of love and trust. i
furi0usbee
Apr 4, 10:12 AM
I'm considering going back to pay as you go. Really. My phone is used least for talking. And although I like to have my apps and internet, it's not worth the $75/month I'm paying for some youtube videos or surfing the web while waiting in the car. Google Voice + buying minutes = WINNING for me. I'll simply sell my iPhone and buy an iPod touch. I'm really hating AT&T right now. I may do something rash today.
---
poems of love and trust
Some film negatives, apple style.

I'd be more positive toward your negatives if there was a bucket of popcorn included. :)
---
more...
To appreciate your next love
You only get benefit from 3 channel memory if all chips are the same, and apparently even then it is minor advantage. so I'd use 4-4-1-1 based on what you have.
---
poems of love and trust
kavika411
Apr 13, 10:06 AM
Good, bad, right or wrong, Apple is not going to release any new hardware until it rolls out its "cloud." And after it flips the switch on the cloud, there will be a month or two or three of integrating the cloud into existing hardware before they roll out anything new.

No iPhone until late fall at earliest. Probably not until next year.
---
more...
poems about love and trust.
IIS
Remote Desktop Server
WMIC

That's just off the top of my head.

Those are just arbitrary incompatibilities.


Hardware limitations. If your computer doesn't have a Wacom pad attached, you can't run software that requires that piece of hardware. It doesn't mean you're running a different OS.

You can still run the software. You just cant do certain things. An ipad specific app can never work on an ipod touch

And do you really think OS are infinitely backward-compatible? Good luck with that... Of course I dont think that.
---
love poems for a girlfriend
what app are you all using to apply themes?

Geektool is a common one.
---
more...
Poems on love and life (2nd ed
Whoa whoa whoa, how'd you do that apple in the menu bar? Me likey.

ps, like ur icons too. have a link?

icons are mostly blacksystem

http://browse.deviantart.com/?qh=&section=&global=1&q=ribbon+on+menubar#/d37uqt5
---
trust poems
asphalt-proof
Apr 21, 07:50 AM
I disagree.
"The ONLY thing that matters in these kind of numbers is whether or not you can run an application on it." ---If it cant make a call its a different device PERIOD.



Those are all phones. By your logic, you prove my point. By your logic there are 10 different iOS devices , are you saying that THEY -"are not the same thing or related in any relative way" ?


PS : I love my iPhone but it is not my leader. Apple is cool but I don't jump up and down for any and every Pro- Apple story I can drink down. This chart is BS...IMHO

You are creating an artificial distinction between the products. It doesn't matter to a potential developer because they know if they release to iOS, it's going to go on ALL iOS products but maybe not all ALL android products. Certainly not to a tablet. This is what the article is focusing on. You are very narrowly looking at one data point. And even the construction of your argument for the interpretation of that data point is flaw when you decide to compare one manufacture of iOS to all manufacturer's of Android. If HTC can only sell only a few units of an Android phone, then they may drop the platform and look somewhere else for a better os. (Not saying HTC is in that boat. I know they sell a bunch... just a thought experiment). to only one feature.

It's NOT about Android phone vs. iphone and not iphone products. It's about platform vs. platform.
---
poems about love and trust.
Why reform income tax? Get rid of it. Institute a federal property tax (not just real estate) with a moderate cut off (like, say, the first $60K). You can obscure income with all manner of accounting tricks, stuff is much harder to hide.

Yes, it would be a logistical nightmare to get implemented, but once in place it would be much simpler (not that simple means fair, necessarily), and we would be back to the original intent of the constitution.
---
Awsome interface you don't want so share? Orginal wallpaper, dock and icon links, please?

The dock and icons look like they come from this guy:

http://mclovin-irish.deviantart.com

FWIW.
---
princealfie
Nov 30, 08:45 AM
Oh, well boo-hoo that it costs $100m to make a peice of crap movie. Some of the best films of the last ten years have been smaller, independent productions with budgets less than $20m. So, how about you all stop wasting your money and focus on story and character rather than big marketing campaigns to convince people that there's anything at all redeeming about the over-hyped ************ you release.

And on that tip, think about this big studios: If you're getting $8-$12 in sheer profit for a movie download, there's a good chance this money is coming from someone who may not have paid at all, as people who currently steal movies from the internet, already download them. There's an incentive there to get something high quality and that is cheaper than buying the retail boxed product.

Also, I don't have the numbers in front of me, but you big studios are actually cutting out one of the middle-men in partnering with apple, as Apple becomes both distributor and retailer. Right? So, less mark-ups for other people - no packaging, shipping costs, no big displays for online downloads. That's going to save you money too.

So, basically, stop whining.

Michael Winterbottom's Tristram Shandy... yeahhhhhhhhhhh.
---
12 Petabytes, is that all (Lame).


*Sarcastic Post
---
Hey,

I was wondering if anyone else would like to see a full RSS feed from MacRumors. I currently use Google Reader to combine all my RSS news and I hate only getting a small portion of the MacRumors posts that do not include the images or the full article like the site does.
---
bigbadneil
Apr 24, 04:41 AM
Bump bmp
---